Checking parts of the K-Jetronic injection system - Audi 80.
In the drawings 2.211 …2.21 3 the injection system is shown in parts. Reading the drawings will greatly facilitate the assembly of injection systems. During assembly, work safety rules must be followed.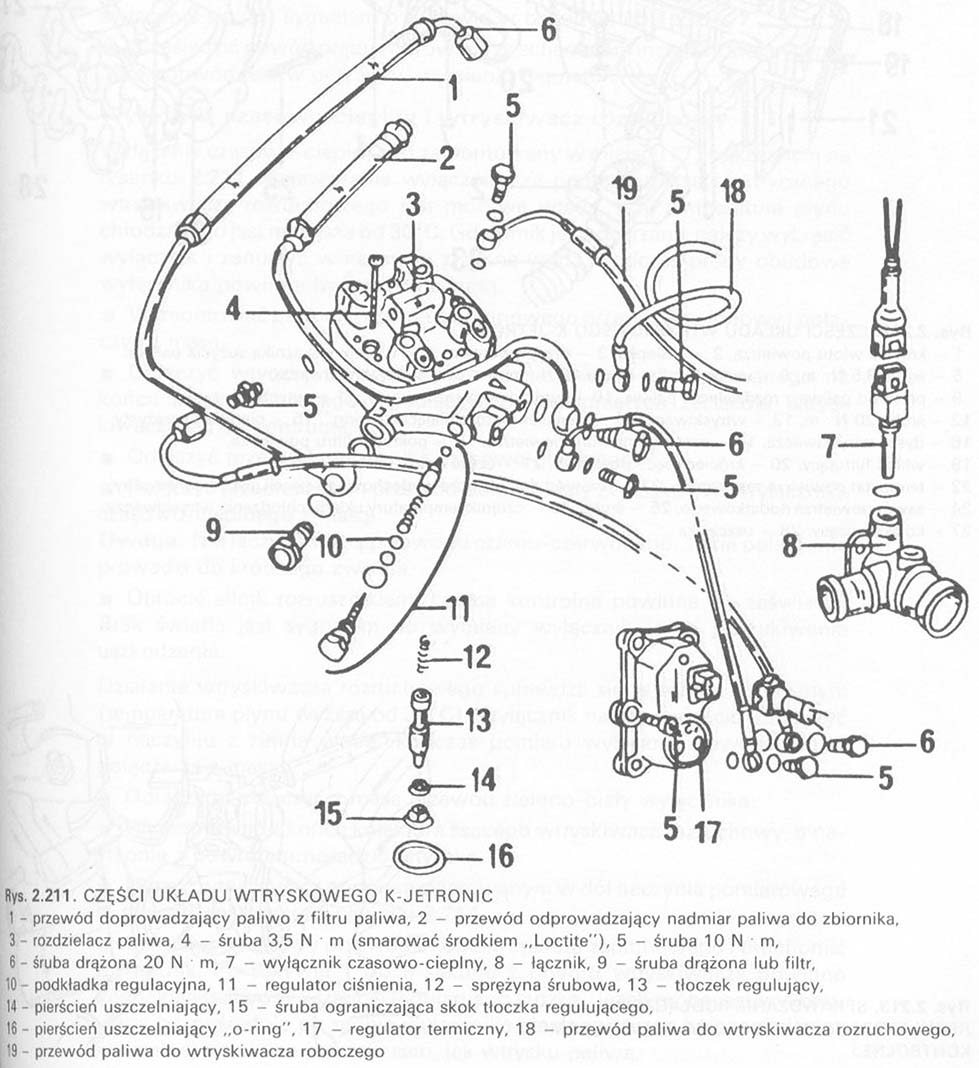 Fuel pump
If the voltage at the battery terminals is correct, pump … read on . . .